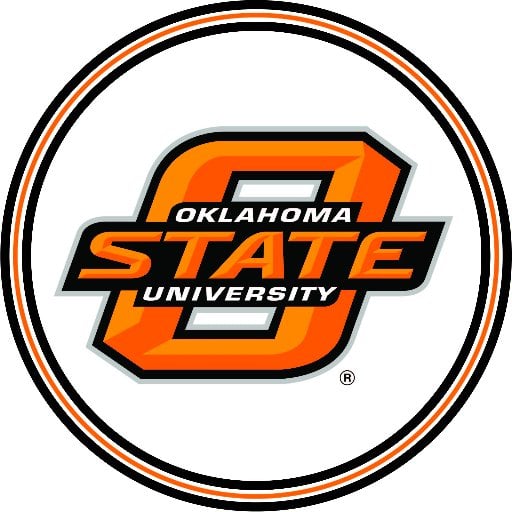 The Betting Odds for Oklahoma State Football for the 2019 season suggest that the Cowboys may be lucky to make a Bowl game. Below, we'll preview the season and offer a prediction.
Things completely fell apart for Oklahoma State last season. Expected to fight for the Big 12 title, the Cowboys managed just three wins in the conference and a bowl win over Missouri didn't change sentiment surrounding the team.
Now with a new quarterback and offensive coordinator, Mike Gundy has a bigger task on his hands as their over/under opened at 6.5 wins (at 5Dimes Sportsbook), sitting just above bowl eligibility.
New QB and New OC for 2019 Cowboys
In addition to working in a new quarterback, the Pokes have a new coordinator in Sean Gleeson, formerly of Princeton. Following spring practices, they still didn't know the starting QB. Hawai'i transfer Dru Brown returns after serving as a backup, though stud freshman Spencer Sanders is hoping to start out of the gates.
Fortunately, there's plenty of returning talent to help the quarterback with Chuba Hubbard (740 yards, 7 TDs) stepping into a bigger role in the backfield, complemented by LD Brown and a couple youngsters.
It's a similar case at receiver with Tylan Wallace (1,491 yards, 12 TDs) a dominant force and ranked #20 by Athlon Sports for returning players. He's helped by Dillon Stoner (603 yards) and Landon Wolf (362 yards).
The hope is that new offensive line coordinator Charlie Dickey (from K State) can turn that group around. He has enough returning talent to improve a unit that was a problem last season, allowing 34 sacks. That said, Dickey's former team Kansas State also allowed 34 sacks.
Defense Must Improve – 32.4 PPG Last Season
To make any kind of improvement, the Pokes need to be better defensively after allowing 32.4 points per game in the first season under coordinator Jim Knowles. They forced turnovers, but gave up yards in bunches.
It doesn't help that the line is losing the majority of its playmakers with underclassmen and transfers needed to step up this season.
The hope is that senior linebacker Calvin Bundage can lead the defense and keep them composed against better teams.
The good news is that the secondary could be the best unit in a pass-heavy conference. Corners A.J. Green and Rodarius Williams may be two of the best in the conference, while safety returns everyone relevant.
We Lean Towards Under 6.5 Wins
OK state should start the season 3-0 unless something bad happens. Even with road games at Oregon State and Tulsa, there's no reason it should lose either game. The question is what the Cowboys will do in their first Big 12 contest against Texas.
With only four road games in conference play, they should improve on last year's record, especially with a home slate that should feature at least three wins. Getting a road win will be important with Texas Tech being the most likely spot.
The Pokes disappointed last season and it'll be hard to bet them again because while they say last year is behind them, they still have a lot of work to do. They'll be working in a new quarterback and the front seven of the defense is subpar at best.
They could reach seven regular season wins, but more than that is a stretch because that likely means the new quarterback is an immediate stud in an offense led by a new coordinator.
2019 Oklahoma State Cowboys Football Schedule
Aug. 30 at Oregon State
Sept. 7 vs. McNeese State
Sept. 14 at Tulsa
Sept. 21 at Texas
Sept. 28 vs. Kansas State
Oct. 5 at Texas Tech
Oct. 19 vs. Baylor
Oct. 26 at Iowa State
Nov. 2 vs. TCU
Nov. 16 vs. Kansas
Nov. 23 at West Virginia
Nov. 30 vs. Oklahoma