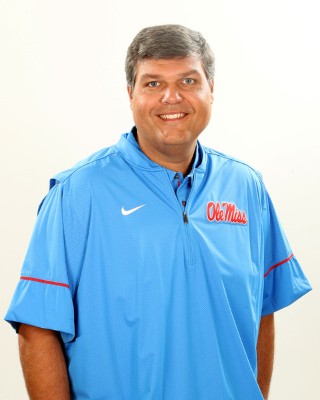 This is one of the rare games in which an SEC team is an underdog against an AAC school. Memphis opened as -6 point favorites at 5 dimes over Ole Miss with a total of 68 points. 
This is one of the higher totals for the first week because neither team had much of a defense last season, both near the bottom of the charts, allowing more than 30 points per contest.
New QB and Coordinator for Ole Miss
The question for the Rebels is if they can capitalize on that with a new quarterback. They didn't have any problems scoring last year, but there are a lot of unknowns going into 2019, starting with redshirt freshman Matt Corral, the likely new QB under center.
Throw in new coordinator Rich Rodriguez and this group could look a lot different. Senior running back Scottie Phillips is still there, but the line has some new faces and the receiving corps is almost completely new. Against a better defense, it'd be hard to bet on Ole Miss, but this situation could prove beneficial for Corral and company.
Defense Not a Strength for Memphis
Memphis also has a new coordinator on the defensive side, but this is still a unit that gave up 65 points to Missouri and 56 to UCF without its starting quarterback. The problem last year was that they couldn't hold onto early leads the offense got and that could easily come up in this game. 
Of course, a lot of those defensive struggles are because the Tigers play fast on the offensive end. They averaged 42.9 points per game and return quarterback Brady White, who had 26 touchdowns and nine interceptions.
A couple skill players are still there like receiver Damonte Coxie and running back Patrick Taylor, but with a few new starters on the line, it may take a month or so before this offense completely gels. That's kind of what happened last year because even though they averaged a ton of points, still only managed 21 against Navy and 24 against Tulane earlier in the season, both losses. 
The question is how the Ole Miss defense looks this year with new coordinator Mike MacIntyre, who is bringing in a 3-4 scheme after getting fired as Colorado HC. While they have to improve at every position, the Rebels return eight starters and get back a few others from injury.
Ole Miss Looks Like a Live Dog
They won't have an elite defense, but they were probably better than the numbers indicated last year as a lot of the struggles were because of schedule and playing in the SEC West. 
Memphis is at home, has the better offense and returns its quarterback so it makes sense that it's a 6-point favorite, but it's not like this was an elite team last year, finishing at 8-6.
The bowl loss to Wake Forest is somewhat comparable to what Ole Miss brings to the field. There's also a little more hope for the Rebels this season with new coordinators on both sides of the ball. It depends on how much they can improve in a season-opening road trip.
The difference in class alone is enough to warrant strong consideration with the Ole Miss side. Heck, if Ole Miss were playing in the AAC, they'd be a title contender too!
The Rebs have obstacles to overcome with a new O.C. and scheme, but their talent should make them a very live dog in this spot.
Our Pick – Ole Miss +6.5