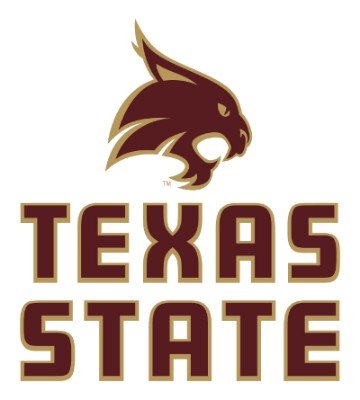 Texas State Football is expected to win 4 or 5 games in 2019 if the season win total betting line proves to be accurate. That means anothert year with no Bowl game for the Bobcats.
The wins never came for Everett Withers so Jake Spavital takes over as Texas State's new head coach after serving as offensive coordinator at West Virginia, Cal and Texas A&M the last few seasons.
While the Bobcats weren't a good team last year at 3-9, they at least return a decent amount of starters to help the transition go smoothly.
Plenty of Experience Returns on Offense
The offense was an issue last season, averaging 330 yards and 19.8 points per game, which is why Spavital was brought in. Coordinator Bob Stitt is also a big name in certain circles after serving as head coach at Colorado Mines and Montana for 17 years.
Transfer Gresch Jensen is the expected starter under center, mainly because he knows Stitt's system after playing in Montana in 2017. Tyler Vitt is also in the mix after throwing seven touchdowns and 10 picks on 6.1 yards per attempt last year.
Texas State returns a decent amount of receiving talent to help the quarterback in Hutch White (34 receptions), Jeremiah Haydel (20.4 yards per catch) and Javen Banks. Almost every starter from the line returns, though only one started all 12 games last year.
That's a relevant stat for a group that struggled to block almost every game, leading to 3.6 yards per carry for top running back Anthony D. Taylor. Anthony Smith returns from an ACL injury to help, but if the line doesn't improve, that may not matter for the backs.
Defense Loaded with Experience
Things look a little brighter on the defensive side after the Bobcats allowed 27.7 points per game and kept them competitive in a few contests. They're loaded with experience as 13 of the 19 seniors on the team are on the defensive side to go with the top 12 leading tacklers returning.
Inside linebackers Bryan London (109 tackles) and Nikolas Daniels (108 tackles) run the unit, but there are quality pieces at every level. End Ishmael Davis is the leader up front, while the secondary has a few seniors with Anthony J. Taylor moving to safety after three years at corner.
It's a wonder what will happen to the defense under new coordinator Zac Spavital, especially since he's expected to attack a bit more than his predecessor. The returning talent is there, but that may not matter as much if it's a completely new system.
Texas State is 7-29 over 3 years
Texas State may have some trouble winning an early non-conference game, but a trio of home games at the end of September could bring three straight wins. Home against GSU and ULM are perfect spots for the Bobcats to get a couple Sun Belt wins.
They also host USA and go to CCU later in the year so there are opportunities for wins if the offense provides immediate dividends with Spavital and Stitt. That's a hard thing to bet on, especially with questions at quarterback, but it's hard to see the offense being as bad as a year ago.
If the defense shows gradual improvement from last year, that could lead to four or five wins, on the cusp of a bowl. Then again, this team is 7-29 over the last three years so the expectations are low. 
Here is a pick and preview for Texas St at Texas A&M
2019 Texas State Bobcats Football Schedule
Aug. 29 at Texas A&M (opened +34.5)
Sept. 7 vs. Wyoming
Sept. 14 at SMU
Sept. 21 vs. Georgia State
Sept. 28 vs. Nicholls State
Oct. 10 vs. UL Monroe
Oct. 26 at Arkansas State
Nov. 2 at Louisiana
Nov. 9 vs. South Alabama
Nov. 16 vs. Troy
Nov. 23 at Appalachian State
Nov. 30 at Coastal Carolina