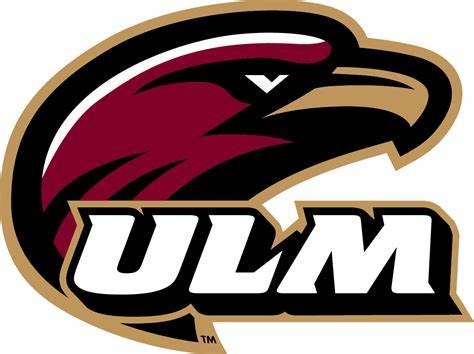 The futures betting odds for La Monroe football suggest an appearance in a Bowl game in 2019 is not out of the question. The Warhawks season win total betting line is set at 5 wins for 2019.
Louisiana Monroe was so close to making its second ever bowl appearance last year. Sitting at 6-4, things looked great, but it lost the final two games, including a three-point home loss in the finale and then didn't get the call for a bowl despite being eligible.
Head coach Matt Viator is hoping to change that in his fourth season and it starts with a returning quarterback. 
Offense Disappointed Last Year
Surprisingly, the offense was the group that somewhat disappointed last year, averaging 26.6 points per game. Even with Caleb Evans at quarterback, things didn't go to plan as his yards per attempt dipped from 8.3 to 7.7 and he doubled his interception total from six to 12.
Evans is the guy that has to return to prior levels if this offense is to improve. It doesn't help that his top receivers are gone, though Xavier Brown is back from a shoulder injury and Markis McCray (304 yards) has potential as the top guy.
While Evans lost a couple top targets, the ground game should be just as potent after averaging 4.9 yards per carry as a team. Evans (632 rushing yards, 10 TDs) is a key piece to that while Austin Vaughn (232 yards) and Kayin White (147 yards) are likely to split carries.
Everything should work because all five starters return on the line, including all-conference selections center Bobby Reynolds and guard T.J. Fiailoa.
Defense Improved Down Stretch Last Year
The defense was brutal in 2017 and then slightly better in 2018, allowing 31.8 points per game. Even better, the numbers improved vastly in the second part of the season, which means more overall improvement is possible with a decent core of returning starters.
A couple of those starters were arrested in the spring, but even if they don't play, there are still a slew of seniors at every level, starting up front in tackle Larance Shaw and end Donald Louis.
It's the same situation at linebacker with seniors Chase Day and Cortez Sisco moving into bigger roles. Cornerback Corey Straughter is a stand out while Rhoy Williams and Tyler Glass are both back from injury.
With a tad more improvement, the defense will be in good standing in the conference. The question is how far the offense can take them.
Unfortunately, ULM will likely only win one non-conference game after winning two last season. That's the biggest issue when betting on a bowl for this team. Otherwise, the Sun Belt schedule is friendly with home games against USA, GSU and CCU all needing to be wins.
To reach six wins again, the Warhawks still need to find a couple victories on the road or win the home game against Arkansas State. The best shot for a road upset is getting revenge at Louisiana in the finale or someone like Texas State earlier in the campaign.
With an experienced quarterback and offensive line, this is the type of team to gamble on, yet a difficult non-conference schedule will likely hold the Warhawks back from doing more.
However, the over/under of five wins is more than do-able and it'd be a surprise if they finished with only four.
Additional betting previews are linked in the schedule below
2019 Louisiana-Monroe Warhawks Football Schedule
Aug. 31 vs. Grambling State
Sept. 7 at Florida State
Sept. 21 at Iowa State
Sept. 28 vs. South Alabama
Oct. 5 vs. Memphis
Oct. 10 at Texas State
Oct. 19 at Appalachian State
Nov. 2 vs. Arkansas State
Nov. 9 vs. Georgia State
Nov. 16 at Georgia Southern
Nov. 23 vs. Coastal Carolina
Nov. 30 at Louisiana