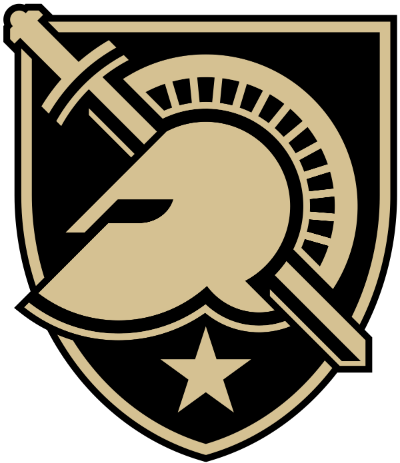 Oddsmakers have set the season win total betting line for Army football at 10 wins for the 2019 college football season. As we approach opening day, that prop has received balanced action.
Jeff Monken scrambled to six wins total in his first two seasons at Army, but followed that up with at least eight wins in the last three years, including 21 over the last two.
The Black Knights furthered their place as a legitimate football team after beating Houston 70-14 in the Armed Forces Bowl. They may not reach the same heights in 2019, but they'll still be favored in almost every game this season and have an over/under of 10 wins.
Option Offense Averaged 33 PPG
Army should be just as good offensively with Kelvin Hopkins back for his senior season after leading the offense to 32.8 points per game. In his first year as starter, he became the only player in Army history to pass and rush for 1,000 yards. While he's not a total gunslinger, he still completed 54.8% of his passes, which is decent for an option QB, while adding 17 rushing TDs on 4.9 yards per carry.
As long as he's there, the offense should move the ball fine, even with some new starters along the line. There are a couple new ball carriers, as well, but Kell Walker (320 yards), Connor Slomka (298 yards, 4 TDs) and Artice Hobbs won't have trouble leading the way.
No receiver had more than seven receptions last year, but as a team they averaged 19.9 yards per catch and those guys are back in Kjetil Cline and Cam Harrison.
Defense Likely Takes a Step Back
The question is if the defense can be just as effective without coordinator Jay Bateman. Former safeties coach John Loose takes over and nothing is expected to change outside of losing a good portion of the defensive front.
That's the main unknown after this group gave up only 108.2 rushing yards and 18.0 points per game. While they moved guys like Edriece Patterson and Amadeo West to more outside roles, the defense still has its rock in middle linebacker Cole Christiansen, while sophomore Arik Smith is expected to have a bright future.
Helping round out the defense, three starters return in the secondary led by seniors CB Elijah Riley and SS Jaylon McClinton.
Easy Schedule – But Value May be Under 10
The schedule is as favorable as it gets for Army with the trip to Michigan possibly being the only time it's an underdog. Getting wins at Air Force and Hawai'i will be difficult, but not impossible. As long as the defense doesn't fall off, the Black Knights will have a chance to win every game outside of the one in Ann Arbor.
Reaching 10 wins is a possibility for the third-straight year, but if the defensive front takes a step back, that could be a problem. As long as Hopkins stays healthy, finding that third loss will be difficult, which is why early money was on the over, pushing the number to 10.  
Army opens with Rice and Michigan. Use the links below in the schedule to view season previews for those teams.
We also have a preview and pick for the Army opener vs. Rice.
2019 Army Black Knights Football Schedule
Aug. 30 vs. Rice (opened -23.5)
Sept. 7 at Michigan (opened +17.5)
Sept. 14 at UTSA
Sept. 21 vs. Morgan State
Oct. 5 vs. Tulane
Oct. 12 at Western Kentucky
Oct. 19 at Georgia State
Oct. 26 vs. San Jose State
Nov. 2 at Air Force (opened pk)
Nov. 9 vs. Massachusetts
Nov. 16 vs. VMI
Nov. 30 at Hawai'i
Dec. 14 vs. Navy (opened -7) (Lincoln Financial Field, Philadelphia)