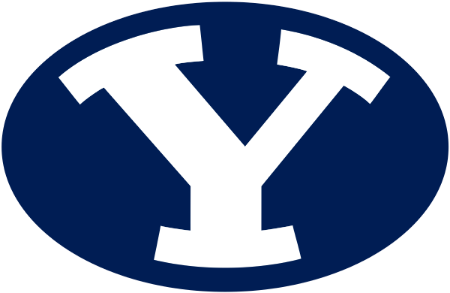 The BYU Cougars season win total betting line has been set at over or under 6.5 wins for the 2019 college football season. With balanced action thus far, we tend to agree and think the oddsmakers got it right.
BYU was back to normal in Kalani Sitake's third season at the helm, finishing 7-6 with a bowl win over Western Michigan. Mostly due to a difficult schedule, the Cougars barely reached a bowl even with road wins at Arizona and Wisconsin early in the season.
They could take another step in 2019, but once again due to schedule, reaching more than six wins is a stretch, which is why they opened with an over/under of 6.5.
Zach Wilson Keeps the Offense Electric
To help the Cougers reach another bowl, Zach Wilson is the hands-down starter at quarterback after giving life to the offense last season en route to 8.7 yards per attempt, 12 touchdowns and three picks in seven starts, including an 18-for-18 effort in the bowl win.
His presence gives them a little added hope of surpassing 30 points per game after 27.2 ppg last year. Most of his top receivers are back led by tight end Matt Bushman (511 yards), as well as wide outs Aleva Hifo (358 yards), Talon Shumway (337 yards) and Gunner Romney.
Running back Lopini Katoa (423 yards, 8 TDs) takes over as the lead ball carrier, though transfer Ty'Son Williams could end up splitting time.
All of that should work because the line returns four starters with experience, as well as some top freshmen.
Over Bettors Need the Defense to Step Up
To better last year's record, BYU's defense may need to improve, even after a solid 325 yards and 21.7 points allowed per contest. Their biggest issue was getting to the QB and forcing turnovers, which could be a detriment again with some top playmakers gone.
The Cougars will count on a lot of new faces in the front seven, though the trio of Kaufusi cousins remains despite losing Corbin to the NFL. That should help the front group along with seniors Trajan Pili and Zayne Anderson still in the mix.
The good news is that the secondary is made up of exclusively seniors with corner Chris Wilcox and safety Austin Lee the standouts.
Credit BYU for Tough Schedule
Everything looks great for BYU until you see the schedule. In the end, it's probably more difficult than last season without a free win in their first eight games. Nothing is guaranteed and while hosting Utah, USC and Washington is nice, winning only one of those games won't be easy and that doesn't include the trip to Tennessee smashed between.
Even trips to Toledo and USF will be difficult after that stretch, following back-to-back games against top teams from the MWC. Things slow down before they travel to SDSU in the finale, another team in the MWC that should be better than a year ago.
BYU finished with four wins in 2017 because of schedule and while that's unlikely to happen again, it's not completely improbable, especially if Wilson gets injured. Still, a bowl should be expected due to an electric offense and a defense that hopefully stays above average even with new pieces in the front seven.
But due to schedule, winning more than seven games is unlikely and makes taking the over on the Cougars a bit difficult.
Use the links below in the schedule to read previews for those teams.
BYU opens against Utah and we have a pick and preview for that game
2019 BYU Cougars Football Schedule
Aug. 29 vs. Utah (opened +6)
Sept. 7 at Tennessee (opened +5)
Sept. 14 vs. USC (opened +3.5)
Sept. 21 vs. Washington (opened +6)
Sept. 28 at Toledo
Oct. 12 at South Florida
Oct. 19 vs. Boise State (opened pk)
Nov. 2 at Utah State (opened -1)
Nov. 9 vs. Liberty
Nov. 16 vs. Idaho State
Nov. 23 at UMass
Nov. 30 at San Diego State