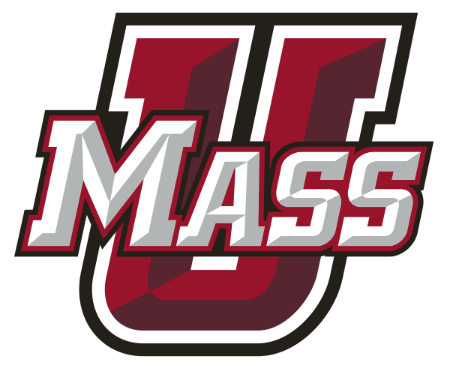 Bettors don't expect much from UMASS football in 2019 as their season win total betting line opened at 3 with more action on the under.
Mark Whipple struggled to get over the hump in his five years at UMass, never reaching more than four wins, the number he hit each of the past two seasons.
The Minutemen needed a change and hired former Florida State and Maryland offensive coordinator Walt Bell to lead the rebuild. A rebuild is exactly what it is for Bell with an opening over/under of 3.5 wins and early money on the under.
First Time Head Coach Equals Questions Marks
There are questions surrounding Bell given that he's never been a head coach and his offenses the last few years haven't exactly done well. UMass managed four wins last year, but they were against bad teams and while they averaged 32.8 points per game, most of those offensive players are gone, namely top wide out Andy Isabella.
The first order of business is finding a quarterback for the spread offense and that won't be decided until the fall with juco transfer Andrew Brito and senior Michael Curtis the top options.
Most of the skill players will be new, as well, with Bilal Ally (139 yards) and true freshman Kevin Brown set to see most of the carries.
Receiver is similarly young outside of Sadiq Palmer (419 yards) and Brennon Dingle (269 yards). Without Isabella, someone new has to be the top receiver after he posted a ridiculous 102 receptions, 1,698 yards and 13 touchdowns.
There are a few returning starters on the line, but again, a lot of underclassmen in the two-deep.
A Bad Defense May Be Worse
Unfortunately, it's almost the same situation defensively after the Minutemen allowed 485 yards and 42.9 points per game. The hope is that the linebackers lead the way in a 4-2-5 scheme behind top returning tackler Chinedu Ogbonna and Penn State grad transfer Jarvis Miller.
Otherwise, each level is hoping to build around a couple veterans and a bunch of underclassmen. End Jake Byczko and corner Isaiah Rodgers are the only other returning starters with a slew of younger, inexperienced players set to start on the line and in the secondary.
Betting Over 3 May Be Worth a Shot
For most teams, the opener against Rutgers would mean a win, but considering it's on the road, that's likely a loss to open Bell's tenure. The good news is that UMass should at least be competitive in the next few games and two wins wouldn't be surprising.
Then again, they lost 24-13 at home to Coastal Carolina last year with an arguably more talented team. It's a similar case in the second half of the schedule with only two real chances at wins, home against UConn and Liberty.
Otherwise, there's little reason to think the Minutemen can steal an upset against anyone other than Charlotte on the road. With quarterback a question and defense a mystery in the first year under coordinator Aazaar Abdul-Rahim (former Maryland DBs coach), four wins is probably the max. Anything more would be considered lucky. 
2019 Massachusetts Minutemen Football Schedule
Aug. 30 at Rutgers (opened +14.5)
Sept. 7 vs. Southern Illinois
Sept. 14 at Charlotte
Sept. 21 vs. Coastal Carolina
Sept. 28 vs. Akron
Oct. 5 at Florida International
Oct. 12 at Louisiana Tech
Oct. 26 vs. Connecticut
Nov. 2 vs. Liberty
Nov. 9 at Army
Nov. 16 at Northwestern
Nov. 23 vs. BYU