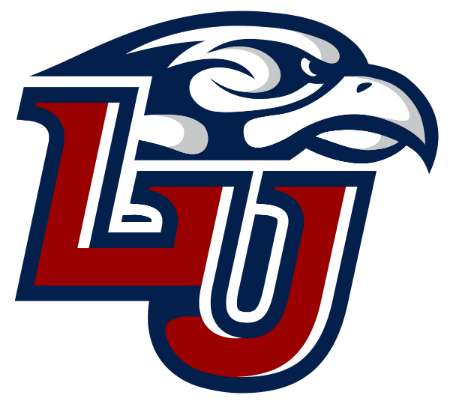 In their first season being eligible to play in a college football Bowl game, Liberty University has a chance to win 6 games and accomplish that goal.
Liberty had surprising success in its first FBS season under Turner Gill, finishing with a solid 6-6 record. Gill made the transition to FBS smooth, but retired after the season and Hugh Freeze was brought in, having not coached since 2016 at Ole Miss.
Freeze immediately added some three-star recruits and transfers, though the Flames still had an opening over/under of 5.5 wins, just below a bowl in their first season of eligibility.
Liberty Offense Will Be a Strength
The best thing for the offense is that they have experience to run whatever the new coordinator's want. Freeze is familiar with Maurice Harris (third stint together), but Kent Austin has worked mostly in the pass-happy Canadian league.
That means quarterback Stephen Calvert (21 TDs, 18 INTs, 7.0 ypa) could be asked to throw more after leading the offense to 33.3 points per game.
That's good news for top wide out Antonio Gandy-Golden (71 receptions, 1,037 yards, 10 TDs), but also DJ Stubbs (50 rec.), Damian King and whoever else sees the field.
That said, the running game can't be overlooked with Frankie Hickson (1,032 yards, 11 TDs), Peytton Pickett (457 yards, 9 TDs) and Joshua Mack all solid options.
Helping everything come together is a line that returns experience, as well as a couple transfers and freshmen who could break into the rotation.
Depth a Problem on Defense
Defense will be the bigger issue after allowing 485 yards and 36.8 points per game. New coordinator Scott Symons has a lot to do after serving as the Memphis inside LBs coach last year and West Georgia DC before that.
Depth is a question, but Freeze brought in numerous juco transfers to help ease the blow and the Flames still have a decent amount of returning starters at every level.
Ends Jessie Lemonier and Austin Lewis form a nice duo outside, but linebacker Solomon Ajayi will likely be the strength of the new 4-2-5 scheme. He can be a nice playmaker if the line can do a little more in stopping the run.
The secondary has a few starters returning in safeties Isaac Steele and Elijah Benton, as well as corner Bejour Wilson, but similar to other positions, a few transfers could immediately see playing time.
Liberty Prediction – Over 5.5 Wins
Liberty surprised a lot of people by winning six games last year, but it'll be difficult to surpass that number in the first year of Freeze. The Flames could lose their first three games before getting their first win.
The stretch of UNM, NMSU, Maine, Rutgers and UMass has to lead to at least four wins if they want a chance at a bowl. It doesn't help that they close a four-game road trip against BYU and Virginia, but the finale against NMSU is favorable, especially if they can sweep that series.
Seven wins are a possibility for the Flames, but that may be asking a lot from a team that played in FCS two years ago. Calvert should lead a decent offense, but the defense is still a question even with Freeze's recruiting.
2019 Liberty Flames Football Schedule
Aug. 31 vs. Syracuse (opened +17.5)
Sept. 7 at Louisiana
Sept. 14 vs. Buffalo
Sept. 21 vs. Hampton
Sept. 28 vs. New Mexico
Oct. 5 at New Mexico State
Oct. 19 vs. Maine
Oct. 26 at Rutgers
Nov. 2 at Massachusetts
Nov. 9 at BYU
Nov. 23 at Virginia
Nov. 30 vs. New Mexico State