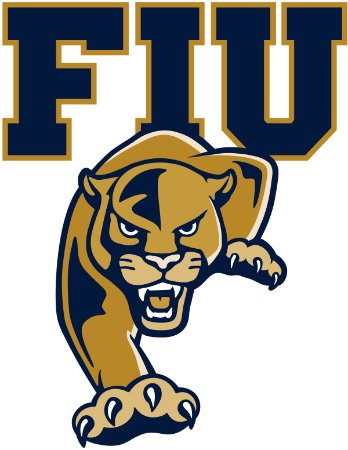 If you put any merit in the betting odds, Florida international football is predicted to win at least 7 games in 2019 and participate in a Bowl game. Their over under season win total betting line is set at 7.5.
They are also the 4th betting choice to win C-USA with odds of +575, making them an apparent contender for the conference title.
Florida International blew through its over/under of five wins last year and finished 9-4 with a nice bowl win over Toledo.
Talented Playmakers Return
With talented playmakers returning on both sides of the ball, similar results are expected for Butch Davis, who has gone a combined 17-9 in his first two years as head coach.
The offense has the pieces to repeat last year's 34.6 points per game, but it would like a little more consistency out of the ground game. Even if that doesn't work, James Morgan knows how to run the offense after completing 65.3% of his passes for 26 touchdowns and seven interceptions thanks to a lot of quick routes.
The ground game had good numbers on the surface, but usually failed early in downs. To help improve, FIU returns its top four backs in Napoleon Maxwell (673 yards, 7 TDs), D'Vonte Price (539 yards, 5 TDs), Shawndarrius Phillips and Anthony Jones.
One would think that should lead to immediate improvement, but the line is a bit of a question with two completely new starters in the fold.
Receiver is in the same spot as running back with Austin Maloney (20.8 yards per reception), Maurice Alexander (444 yards) and tight end Sterling Palmer (22 receptions) returning.
Run Defense Could be an Issue
Overall, FIU's defense was solid last year, allowing 24.7 points per game, but the run defense often had issues and that could be a problem again.
The hope is that new DL coach Kennard Lang can change that outlook. That job will be up to ends Noah Curtis and Kevin Oliver, as well as senior tackle Teair Tart. If that unit improves, this defense could be one of the best in the conference since the back seven is loaded.
Senior linebacker Sage Lewis is a stud, while the secondary is filled with experienced upperclassmen in corners Stantley Thomas-Oliver and Isaiah Brown, as well as safeties Richard Dames, Dorian Hall and Olin Cushion. 
2019 FIU Schedule Favorable
FIU may have been lucky to win 17 games the last two seasons, but now with a favorable schedule and a decent amount of returning talent, it doesn't have to be lucky anymore.
The Panthers have the schedule to get out to seven, eight or nine wins in their first nine games. Five of their first seven are at home with the lone road games both being winnable. Sure, the late-season road trips to FAU and Marshall will be difficult and will likely decide who wins the C-USA East, but nine wins are possible again.
The best part of the schedule is that their four home games in conference play are all against teams not expected to make a bowl. The Panthers have their sights set on upending Miami at Marlins Park and if things go well prior to that game, it's not out of reach.
The offense should be just as good and possibly better if the ground game can get going, while the defense can only get better with most of the back end returning.  
Week 1 Pick and Preview FIU at Tulane
2019 Florida International Golden Panthers Football Schedule
Aug. 29 at Tulane (opened +2.5)
Sept. 7 vs. Western Kentucky
Sept. 14 vs. New Hampshire
Sept. 21 at Louisiana Tech
Oct. 5 vs. Massachusetts
Oct. 12 vs. Charlotte
Oct. 19 vs. UTEP
Oct. 26 at Middle Tennessee
Nov. 2 vs. Old Dominion
Nov. 9 at Florida Atlantic
Nov. 23 vs. Miami (Marlins Park, Miami)
Nov. 30 at Marshall