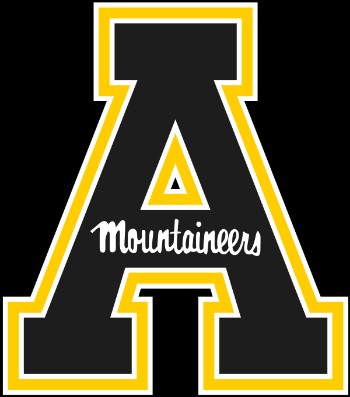 Appalachian State football is favored to win the Sun Belt Conference in 2019 with current odds of -117 (5 dimes). They also have a season win total betting line of over or under 9 wins with heavier action on the over.
Once again, Appalachian State surpassed expectations last year, finishing 11-2 overall, which led to Scott Satterfield getting hired by Louisville. Eli Drinkwitz, former NC State offensive coordinator, takes over a team that returns plenty of talent on both sides of the ball.
The offense will look different under Drinkwitz, who based his NC State teams more around passing.
The good news is that quarterback should be set for the next couple years with Zac Thomas. He had his moments in his first year as starter, finishing with 21 touchdowns and six picks on 8.0 yards per attempt, as well as 504 rushing yards and 10 more touchdowns.
Backfield is Loaded
With so many returning pieces around him, even in a new offense, this group should come close to last year's 37.3 points scored per game. The backfield is loaded, which could lead to more rushing than usual for Drinkwitz, as both Darrynton Evans (1,187 yards, 7 TDs) and Marcus Williams (561 yards, 4 TDs) return.
It's a similar situation at receiver with top wide outs Corey Sutton (773 yards, 10 TDs), Thomas Hennigan (327 yards) and Malik Williams (257 yards) in tow, as well as tight ends Collin Reed and Henry Pearson.
Maybe the best thing is that the line returns four starters after helping the ground game average 5.8 yards per carry. There's a lack of depth, but the talent is there. 
Is 15.7 ppg Possible in 2019 for the "D"?
The defense might be the bigger unknown with Ted Roof the new coordinator after serving at NC State and Georgia Tech the last few years. Their stud nose tackle is gone, but the Mountaineers still return six starters from a group that allowed only 279 yards and 15.7 points per game.
Elijah Diarrassouba returns at end, but the line is probably the biggest question on the defense without a set group of starters.
It helps that three of four starters return at linebacker led by Jordan Fehr (85 tackles) and Akeem Davis-Gaither (105 tackles). While both corners are new in the secondary, safety is loaded as seniors Desmond Franklin and Josh Thomas return.
There are pieces gone at every level, but also ones that return to help the transition to a new coach in a similar 3-4 scheme.
Still Expected to be Cream of Crop
App. State has a new coach, but this team is still expected to be the cream of the crop in the Sun Belt, having secured a piece of the title each of the last three years. Most intriguing about the schedule is that the Mountaineers avoid Arkansas State, which was a 35-9 road win last year.
The clear question in the conference is the game at Troy to close the regular season. That could easily be for the East division and a spot in the Sun Belt title game.
The Mountaineers could've won 10 regular-season games last year if it weren't for a cancellation and that's in the cards again. Winning the early trip to UNC will be important because stealing one at South Carolina in November will be a little more difficult.
If the Mountaineers can go 3-1 in non-conference play, that clears the way for another 7-1 Sun Belt campaign.
There are questions about Drinkwitz as head coach and offensive coordinator, but it helps that he has so much returning talent to work with that it may not matter in his first year.
Additional previews are linked below in the schedule
2019 Appalachian State Mountaineers Football Schedule
Aug. 31 vs. East Tennessee State
Sept. 7 vs. Charlotte
Sept. 21 at North Carolina
Sept. 28 vs. Coastal Carolina
Oct. 9 at Louisiana
Oct. 19 vs. UL Monroe
Oct. 26 at South Alabama
Oct. 31 vs. Georgia Southern
Nov. 9 at South Carolina
Nov. 16 at Georgia State
Nov. 23 vs. Texas State
Nov. 29 at Troy