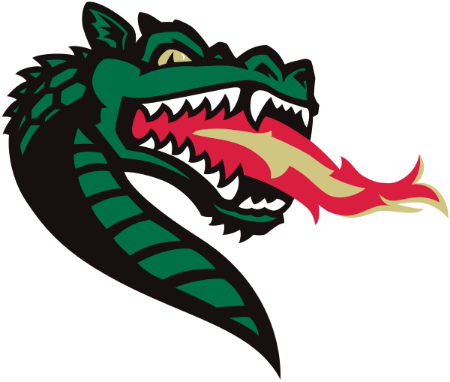 After winning 11 games a year ago, UAB football is expected to take a step back in 2019 with their season win total betting line set at 7.5 wins. They are also listed at 3 to 1 odds to repeat as C-USA Champs.
UAB impressed everyone when it went 8-5 in its return to FBS, but 2018 was another level, finishing at 11-3 overall, including the C-USA title after +2050 odds at the beginning of the season.
Reaching those heights will be tough for head coach Bill Clark without the same kind of experience, but the quarterback is at least in place.
Many New Faces on Offense
UAB has its quarterback for the next few years after Tyler Johnston took over for the injured A.J. Erdely and never looked back. Johnston appeared in five games and all of those came against winning teams. He had an interception problem (nine), yet completed 9.4 yards per attempt to go with 11 touchdowns, as well as 359 rushing yards and four more TDs.
There are questions on the offense, but Johnston is a good guy to build around. It helps that running backs Spencer Brown (1,227 yards, 16 TDs) and Lucious Stanley (274 yards) are still there, as well.
The question is at other positions with a mostly new line and receiving corps. The top returning wide outs are Kendall Parham (14 receptions) and Austin Watkins (7 rec.), though No. 1 juco wide receiver RaJae Johnson should help.
Four starters are gone on the line and while a few guys got experience last season, it's still a worry since the new starters need to actually play together.
UAB Unlikely to Match 17 ppg
While the offense had its sparks last season, the defense led the way allowing 301 yard sand 17.3 points per game. The Blazers lost a lot of their core guys and while there are pieces in waiting, it's unlikely this group matches what they did a year ago.
Senior tackle Garrett Marino should help on the line for a unit that's expected to rotate a lot. A couple top linebackers are gone, but Fitzgerald Mofor (75 tackles) and Kris Moll (54 tackles) are good pieces to build around.
The secondary lost its two safeties and a slew of sophomores are expected to start with more competing for time in the two-deep at both positions.
Easy Schedule Always Helps 
While there's a lot of talent gone from both sides of the ball, that may not matter in the end due to schedule as only two of its opponents reached bowl games in 2018. Sure, going to Akron and Tennessee won't be easy in the nonconference, but both are winnable.
It also helps that UAB draws two of the weaker teams in the East division, WKU and ODU. The main questions in the schedule are road trips to USM and NTU, UAB's biggest competition in the West.
Even with this schedule, the Blazers have a wide range of where they could finish, anywhere from seven to 10 wins. Johnston is nice to have at quarterback, but with a new line and defensive core, hitting double-digit wins feels unlikely.  
Additional previews linked below in schedule
2019 UAB Blazers Football Schedule
Aug. 29 vs. Alabama State
Sept. 7 at Akron
Sept. 21 vs. South Alabama
Sept. 28 at Western Kentucky
Oct. 5 vs. Rice
Oct. 12 at UTSA
Oct. 19 vs. Old Dominion
Nov. 2 at Tennessee
Nov. 9 at Southern Miss
Nov. 16 vs. UTEP
Nov. 23 vs. Louisiana Tech
Nov. 30 at North Texas