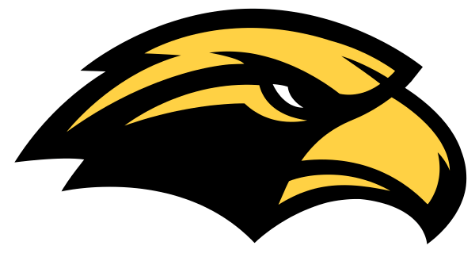 Southern Miss win total bettors for the 2019 season have pounded the under 7.5 wins. That prop now has a moneyline of -170 attached to it as a result. Despite that, Southern Miss is still the 2nd choice to win the West at odds of +260.
It's been a weird year for Southern Miss and Jay Hopson, who is entering his fourth season as head coach. After putting in a respectable 6-5 record last season, Hopson thought it'd be a good idea to pursue Art Briles, who was under NCAA investigations from his days at Baylor.
That immediately put the team under the spotlight and it continued even after they hired Arkansas State's Buster Faulkner as offensive coordinator. Either way, the Golden Eagles return a lot of talent and could be one of the best teams in C-USA
Experience Helps on Offense
USM was bad offensively last year, averaging 26.2 points per game and most of that was due to inexperience. One year later and that inexperience is experience with quarterback Jack Abraham (73.1% completion, 15 TDs, 10 INTs) expected to progress under Faulkner.
The biggest thing is that the line should be better with seven players returning who started at least two games last year. While most of them are in different positions, it'd be hard for them not to improve.
That should lead to better rushing numbers for Trivenskey Mosley (494 yards) and Steven Anderson (318 yards, 6 TDs), but also more time for Abraham to throw down the field.
The question heading into fall was the status of top wide out Quez Watkins (72 receptions, 889 yards, 9 TDs), who was suspended last December for academic reasons. If for some reason he isn't eligible, Tim Jones (508 yards) and Jordan Mitchell (351 yards) have much bigger roles to fill.
Many Return to a Solid Defense
The main reason Southern Miss was decent last season was because of the defense, which allowed 278 yards and 19.8 points per game, some of the best numbers in the country.
Even better is that almost everyone returns, including coordinator Tim Billings, who is entering only his second year with the team. There is concern for depth, but the starters are solid at every level beginning with ends Jacques Turner and Penn State grad transfer Torrence Brown.
Linebacker is the biggest unknown with Racheem Boothe the only returnee after Paxton Schrimsher decided not to play his senior year. However, the secondary may be the best unit with returning corners Ty Williams and Rachuan Mitchell, as well as safety Ky'el Hemby.
Southern Miss Could Be One of Best in C-USA
Southern Miss didn't make a bowl last year so Hopson went out and got a new coordinator. If that plan comes to fruition, this team will be one of the best in C-USA.
While the non-conference schedule is ugly and could feature three losses due to three difficult road games, the Golden Eagles don't have any overly difficult matchup in conference play.
They host both North Texas and UAB, their likely biggest competition in the West division, while wins at Rice and UTSA should be attainable. To win the division, the Eagles need to win those home games, but also at least one road trip against either La. Tech or FAU.
With one of the better defenses in the conference, that should be possible, especially with a likely improved offense and another year of Abraham under center.
Additional previews linked below in schedule
2019 Southern Mississippi Golden Eagles Football Schedule
Aug. 31 vs. Alcorn State
Sept. 7 at Mississippi State
Sept. 14 at Troy
Sept. 21 at Alabama
Sept. 28 vs. UTEP
Oct. 12 vs. North Texas
Oct. 19 at Louisiana Tech
Oct. 26 at Rice
Nov. 9 vs. UAB
Nov. 16 at UTSA
Nov. 23 vs. Western Kentucky
Nov. 30 at Florida Atlantic