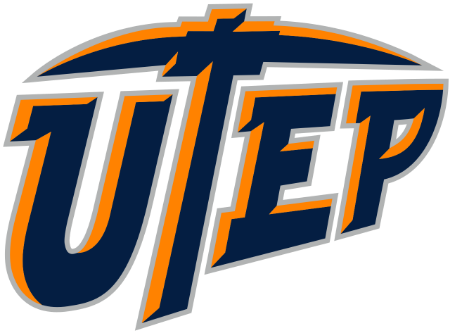 Football bettors are convinced that UTEP football will win at least 3 games in 2019. The Miners season win total betting line opened at 2.5 wins and bettors pounded the over. This forced sportsbooks to move the number to 3, where it currently sits.
UTEP improved last year, yet it still finished with a 1-11 record, the lone win coming at Rice, who also had one win. There's slightly more hope in the second season under Dana Dimel, but reaching a bowl remains out of the question.
It doesn't help that last year's starting quarterback, Kai Locksley, was suspended in June after getting arrested (he's be reinstated). They also have the second-worst odds to win C-USA at +30000.
Improvement Likely on Offense
There's improvement in sight for the offense after averaging an inconsistent 17.7 points per game last year. Locksley was the better runner than backup Brandon Jones last year, but Jones completed 2.4 more yards per attempt.
Either way, a healthier line that returns nine players with starting experience, mostly because of last year's injuries, should help the quarterback.
That should also lead to better rushing totals from Quardraiz Wadley (627 yards, 7 TDs), Treyvon Hughes (320 yards) and top freshman Deion Hankins. Considering Wadley went for 5.1 yards per carry behind a bad line last year, there's a chance the rushing attack is viable this season.
That has to be the case because receiver is a bit bare with Keynan Foster (18 receptions) and Tre'Shon Wolf (10 rec.) the top returnees. 
Only 5 Starters Return on Defense
The defense was surprisingly decent last year, allowing less than 400 yards and 32.8 points per game. The problem is that only five starters return with numerous juco transfers expected to take up starting roles.
The hope is that linebackers Dylan Parsee and Jayson VanHook return to full strength after battling injuries most of last year, helping sophomore Sione Tupou. If that can happen, the defense may not fall off as much as some think.
The line still has questions even if ends Denzel Chukwukelu and Chris Richardson are seniors.
The same goes for the secondary that will rely on transfers at corner, though senior safeties Michael Lewis and Justin Rogers have experience in this defense.
Even at 3 – Over Still the Play
Even with only one win, UTEP showed promise last year, competing against the likes of NMSU, UTSA, NTU and La. Tech in the middle of the campaign. Due to schedule, there are reasons to believe this team can hit three or four wins.
The Miners should get past Houston Baptist in the opener, and they also host UTSA, Charlotte and Rice in C-USA play, three other teams likely to finish with losing records.
If all goes well, that's four wins. Of course, that's probably the best-case scenario for a team that has one win in the last two seasons. At a minimum, Dimel should at least get two wins in his second year, especially if the ground game works as expected. 
You can read several additional previews by following the links in the schedule below.
2019 UTEP Miners Football Schedule
Aug. 31 vs. Houston Baptist
Sept. 7 at Texas Tech
Sept. 21 vs. Nevada
Sept. 28 at Southern Miss
Oct. 5 vs. UTSA
Oct. 19 at Florida International
Oct. 26 vs. Louisiana Tech
Nov. 2 at North Texas
Nov. 9 vs. Charlotte
Nov. 16 at UAB
Nov. 23 at New Mexico State
Nov. 30 vs. Rice