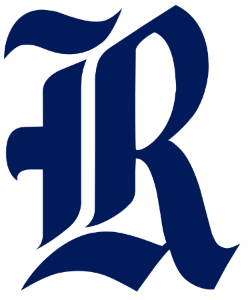 The Rice Owls have enough returning talent to improve, but an unfriendly schedule will keep them from winning more. Their over/under season win total betting line opened at 2.5 wins with early money on the under and they had the worst odds to win C-USA at +40000.
Rice closed last season by beating Old Dominion, its first C-USA win under head coach Mike Bloomgren. The former Stanford coordinator got that win, but still has a long way to go before competing in the conference and making a bowl.
Harvard Transfer QB Tom Stewart Projected Starter
Harvard transfer Tom Stewart is the projected starting quarterback, though Wiley Green will also see time after playing in the max four games as a freshman last year (to receive a redshirt). Incoming freshman Jovoni Johnson is also in the mix if those two don't work out.
The question is if the line can match last year's output and the early signs are good with Stanford grad transfer Brian Chaffin taking over at center.
Juma Otoviano is set to be the lead running back after averaging 5.6 yards per carry last year with senior Aston Walter expected to complement him.
The strength of the offense could be the receiving corps, though that doesn't matter if quarterback doesn't come to fruition. Austin Trammell (62 receptions, 632 yards) and Aaron Cephus (565 yards) both return along with tight end Jordan Myers and juco transfer Bradley Rozner.
With last year's underclassmen getting work on the line, that experience should help improve on the 18.9 points per game the offense averaged.
7 Returning Starters on Defense
The defense has the pieces for improvement, as well, with seven returning starters from a group that allowed 36 points per contest. The main question is in the front where last year's rotation players step into starting roles with Anthony Ekpe (six sacks) maybe the most exciting player of the bunch.
Linebacker is at least in a good spot as everyone is a year older, including second-leading tackler Blaze Alldredge.
The secondary is young at corner, but returning safeties Prudy Calderon and George Nyakwol should help them.
It's been a while since Rice has had an above average defense and while that probably won't happen this year, there's a chance it at least improves. 
A 1 Win Season Not Out of Question
The problem for the Owls is in the schedule without many opportunities for wins. Unlike last year, there's a good chance they don't get a non-conference win, as Prairie View A&M, Hawai'i and Houston were replaced by Army, Baylor and Texas.
Unfortunately, the C-USA schedule doesn't help, either, as they get Marshall and MTSU in cross-division play. The Owls could be better, but that probably won't show up in their record.
Their four home games in conference play are against four of the better teams with La. Tech being the most favorable and that comes following the Baylor game. To have a chance at two or three wins, the Owls will likely have to win both road games at UTSA and UTEP.
That's not impossible, but given the recent history of this team, there's a decent chance they finish with only one win. 
Additional previews linked below in schedule
2019 Rice Owls Football Schedule
Aug. 30 at Army (opened +23.5)
Sept. 7 vs. Wake Forest
Sept. 14 vs. Texas (NRG Stadium, Houston)
Sept. 21 vs. Baylor
Sept. 28 vs. Louisiana Tech
Oct. 5 at UAB
Oct. 19 at UTSA
Oct. 26 vs. Southern Miss
Nov. 2 vs. Marshall
Nov. 16 at Middle Tennessee
Nov. 23 vs. North Texas
Nov. 30 at UTEP